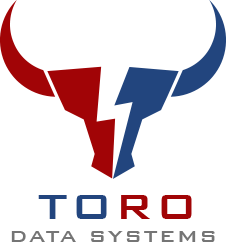 What We Do
Instrumentation for Race Yachts & Superyachts that require performance systems for regattas and competitions.
As a supplier of a wide range on instrumentation packages we can advise, design and install the best system for you
Computer networks and IT infrastructure are key and critical everywhere in the modern age. A solid IT system & network onboard is essential.
Local area networks, WiFi infrastructure, routing & switching and computer systems tailored to the marine environment are our strengths.
Calibration & Commissioning
Instrumentation installations are never finished once the power is turned on. Poor experiences of instrumentation system stem from no, or little, commissioning and calibration.
Use TORO Data Systems onboard to ensure you are getting the best value from your instrument package.
Are you at or planning to attend a regatta and your systems aren't working correctly? Feel like the instruments need a tune-up or a health check?
TORO Data Systems travels the world attending regattas and can offer dockside support for those last minute hiccups or just good race preparation.
Building a new boat or refitting an old one? Knowledge and experience is key.
Engage TORO Data Systems to consult with your team to deliver a system that is modern, integrated & innovative.
Data is great. Using the knowledge obtained through data analysis can lead to great things. How do you turn that data into useful knowledge?
TORO Data Systems can use a variety of tools to analyse the performance of your vessel, build polars, create comparisons and post race analysis.
Yacht Racing & Navigation
Racing is what we're all about and it's where we came from. Navigating you round the course with ease.
With years of experience and a unique skillset of just making the systems work, TORO Data Systems is the perfect addition to your race team
Tom came on board to troubleshoot our near complete failure in the B&G display's and network. He was very quick to identify the issues with the knowledge to back this up.  We have now undertaken a full system upgrade, with assistance being given to the race computer set up also. Very happy to have on board again and to recommend to others!
"Tom, with his in-depth knowledge of processors, electronics and sailing software, came on board and managed to have the WTP3 and all the instruments connected to it up and running to perfection and calibrated!
Within a couple of hours Tom got us out sea trialing, running and testing all the navigational equipment and doing software analysis to fine tune the equipment to help the boat reach it's best performance!
And off to the first regatta!"